Portfolio
It is worth to emphasize that our portfolio stands out with its quality, high performance and unique design.
Let's browse through our projects and get familiar with them deeply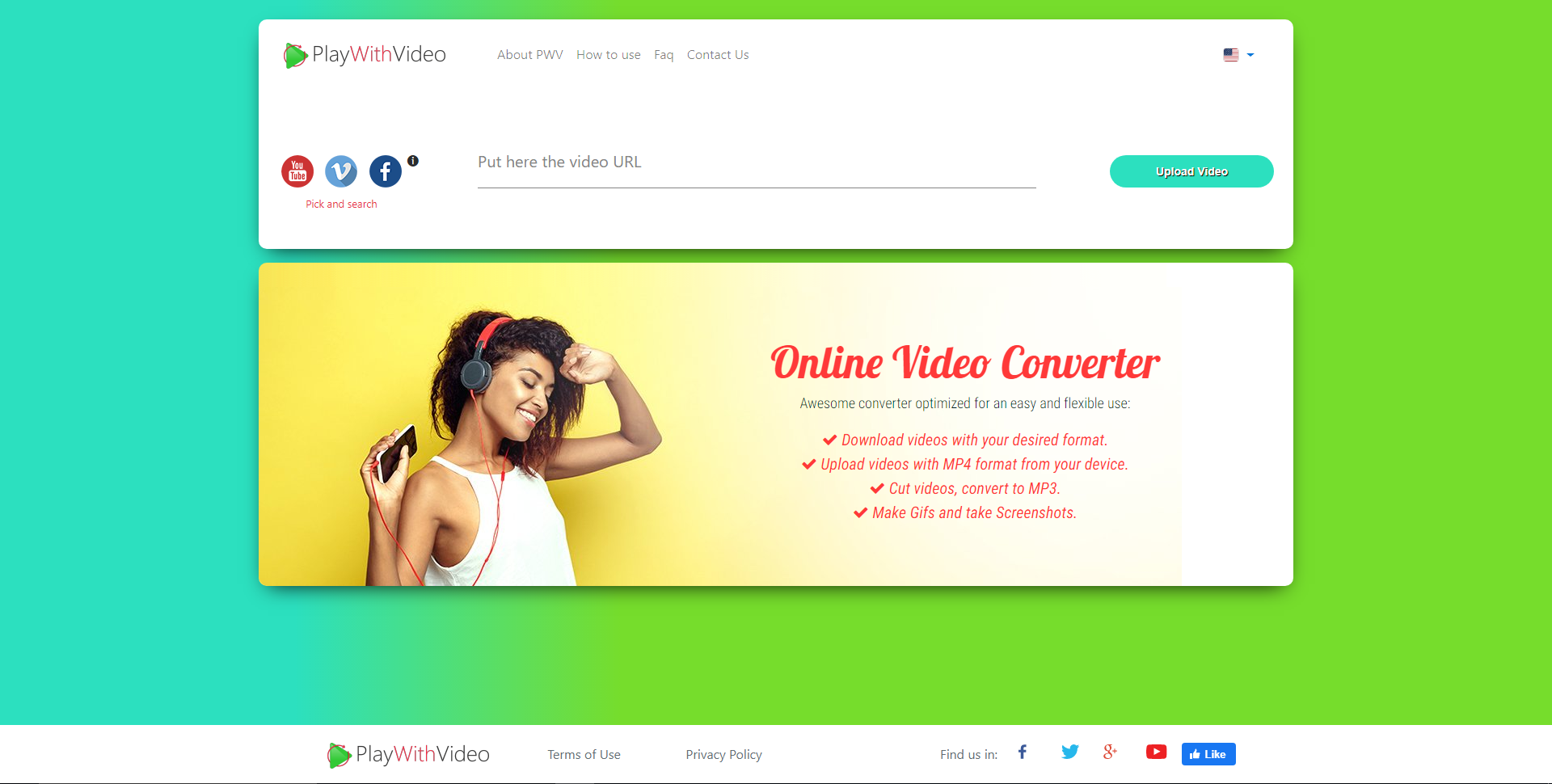 Play With Video
Converting videos to different audio format is no longer a difficulty. Play With Video fills that gap as anyone without any restriction can use our online converter to edit a video, to convert it to MP3, MP4 formats, to cut any video, to remove some part from it, to make GIF-s, or to take screenshots. Play with video is a new online tool for downloading your favorite videos in the given format.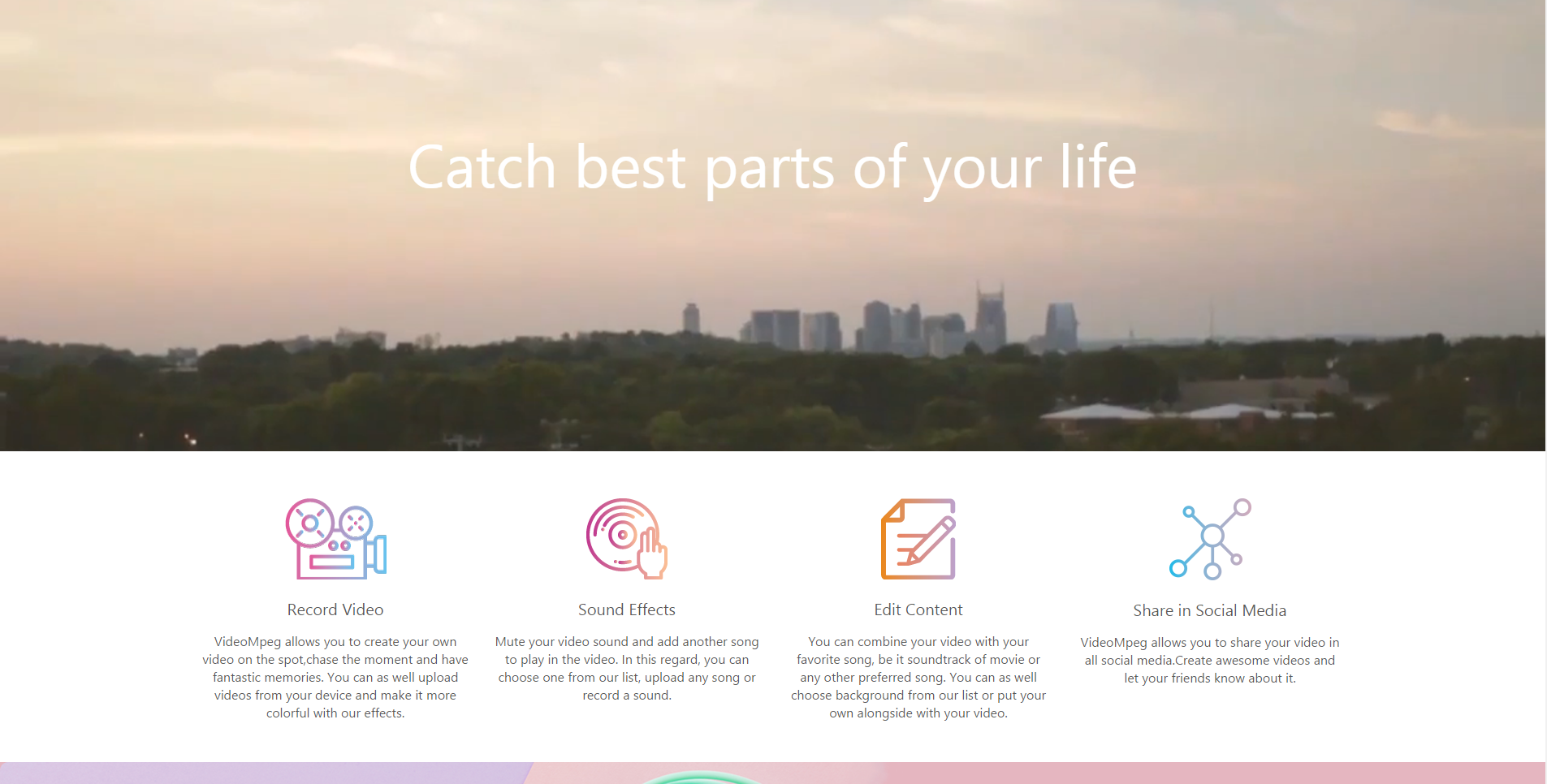 VideoMpeg
VideoMpeg a big platform, where you can create fantastic videos combining best moments of your life. Collect the memorable episodes and get a full movie with the help of our site. Creating the website some key factors were taken into consideration: user-friendliness easy for use modern design all tools combined You can use your own sound from your device or choose one of our sounds. Moreover, our site gives you the opportunity to record sound on the spot.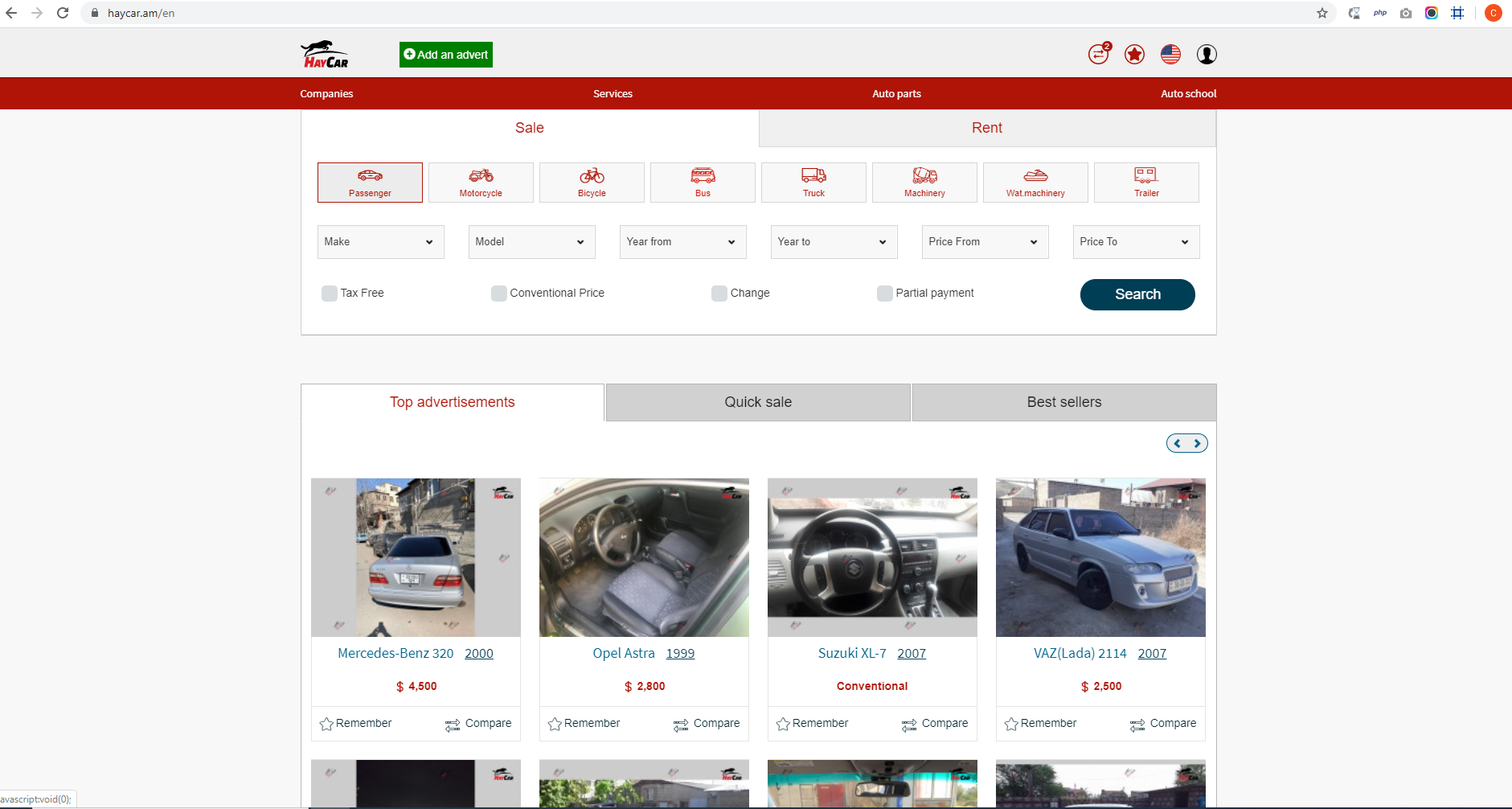 HayCar
HayCar.am is an extensive website for car sales and car rent that will allow anyone to buy/sell and rent any type of vehicle. The site supports not only individual sellers but also large companies to place their announcement about car sale/rent and services. The site was released in 2017. We have used the latest technologies to provide our users modern website which is comfortable for use. Our site includes not only car sales/rent, but also services such as: car repair, car tuning, car washing, engine repair and other similar services. Our team has created the most comfortable site including all the services for our users. We hope to get our users' positive feedback as it is very important for our further improvements.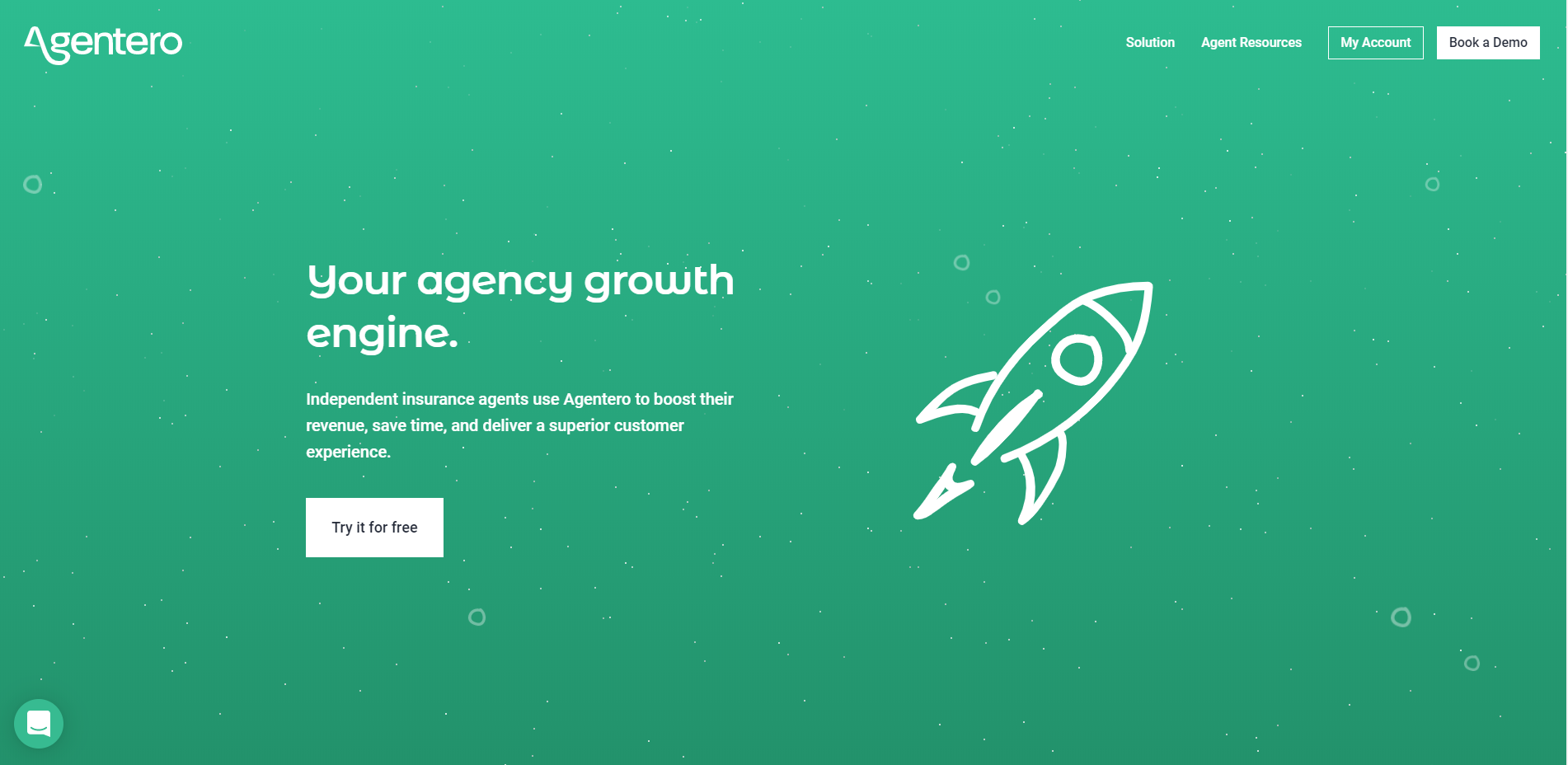 Agentero
Agentero provides the premier agency growth engine augmented by a powerful layer of client interaction tools. We empower independent insurance agents to thrive by converting existing data into actionable insights that enable them to maximize their earned revenue, saved time, and customer satisfaction. We're on a mission to usher in a smarter, more intuitive insurance ecosystem by giving agents more control over how they approach the future.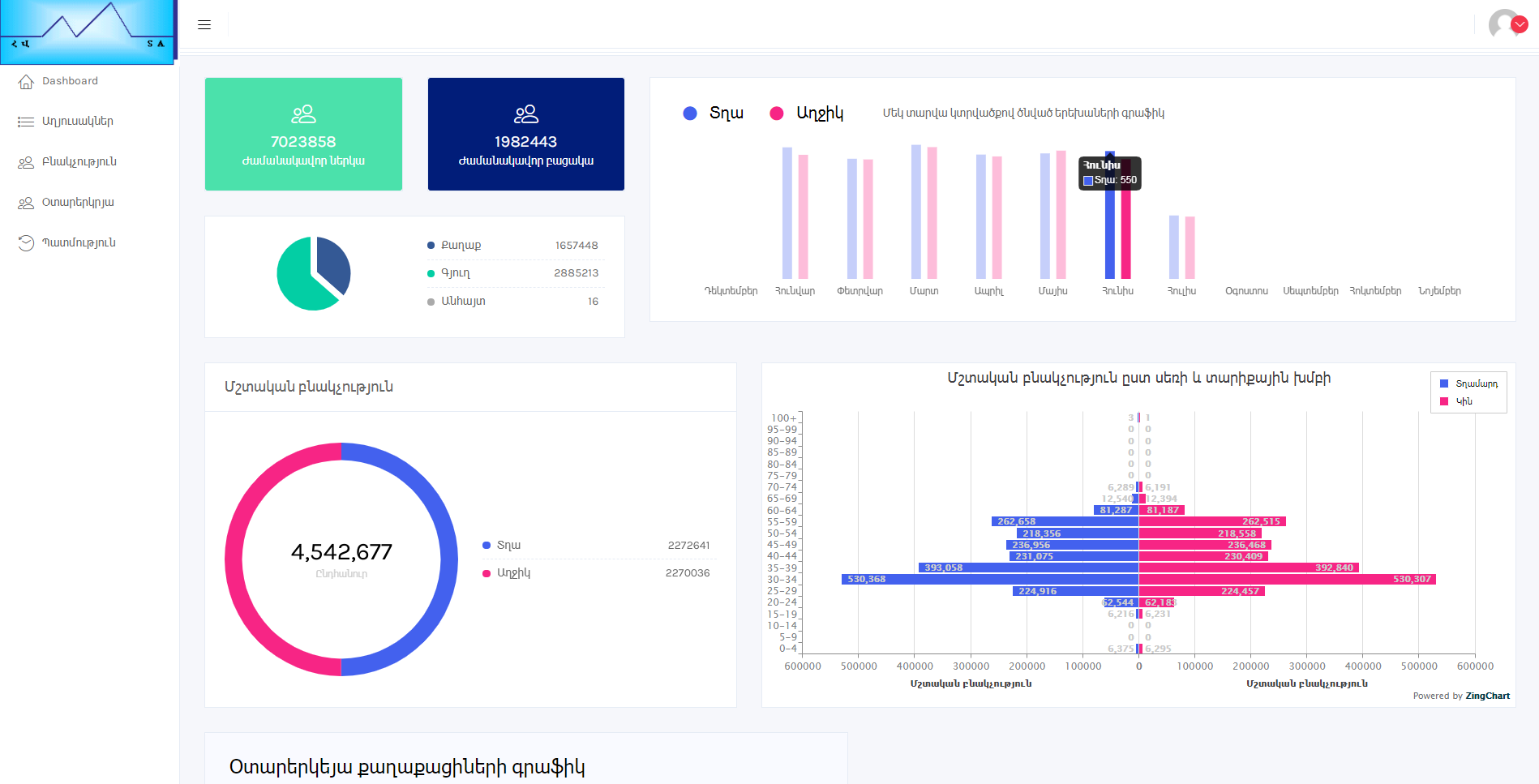 Demographic website
For demographic census, in the Republic of Armenia a special system has been worked out, which allows to have correct census data about the population in Armenia as well as right data about the foreign people who are living in Armenia currently. The site represents population distribution based on different criteria, such as urban and rural, nationality, gender, age, etc. The website has different kind of filters, with the help of which you can see data for a specific section, such as ` location, region, date of birth, gender, etc.