About this project
HayCar.am is an extensive website for car sales and car rent that will allow anyone to buy/sell and rent any type of vehicle. The site supports not only individual sellers but also large companies to place their announcement about car sale/rent and services. The site was released in 2017. We have used the latest technologies to provide our users modern website which is comfortable for use. Our site includes not only car sales/rent, but also services such as: car repair, car tuning, car washing, engine repair and other similar services. Our team has created the most comfortable site including all the services for our users. We hope to get our users' positive feedback as it is very important for our further improvements.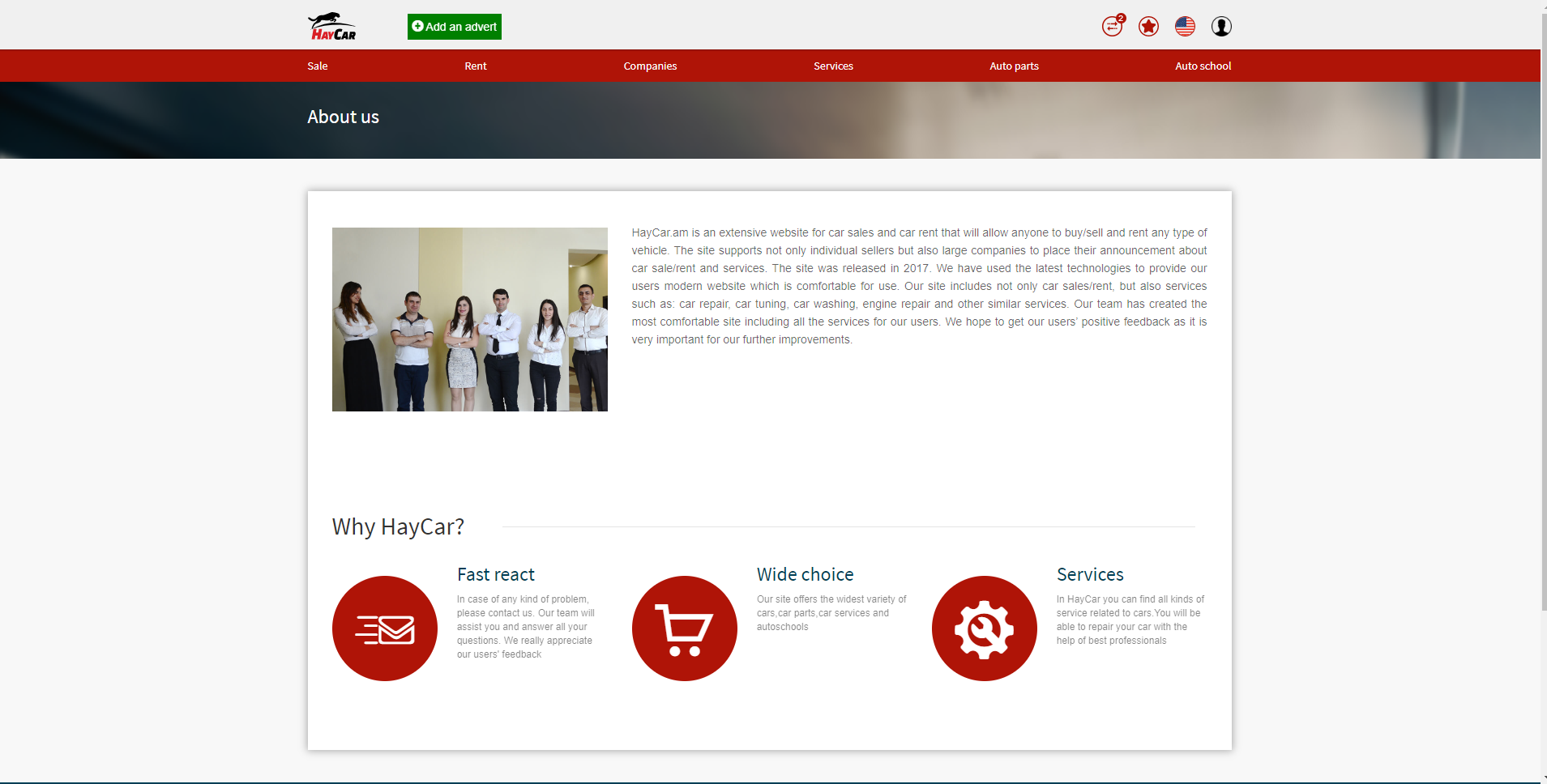 We helped ConnectSense launch a new product line that integrates hardware, software, and real–time data.
The initial idea of creating such a website was born in 2016. With the growth of marketplace demand, creating such a website was a good idea. We created a handy website, which involves everything related with vehicles. You can easily find advertisement of car sales, rent, driving schools, services, etc. Everyone is free to post advertisement in our website without having to pay for it.
Custom Built from the Ground Up
HayCar has lots of advantages over the other similar sites. We have integrated several interesting features in our platform, allowing our users to use them freely. Our site functionalities include: comparison functional, putting advertisement as favorite one, etc. It's so important for us to hear our customers' positive feedback, which will be the drive for us to create better tools. We improve our site regularly to meet our customers' demands.