About this project
VideoMpeg a big platform, where you can create fantastic videos combining best moments of your life. Collect the memorable episodes and get a full movie with the help of our site. Creating the website some key factors were taken into consideration: user-friendliness easy for use modern design all tools combined You can use your own sound from your device or choose one of our sounds. Moreover, our site gives you the opportunity to record sound on the spot.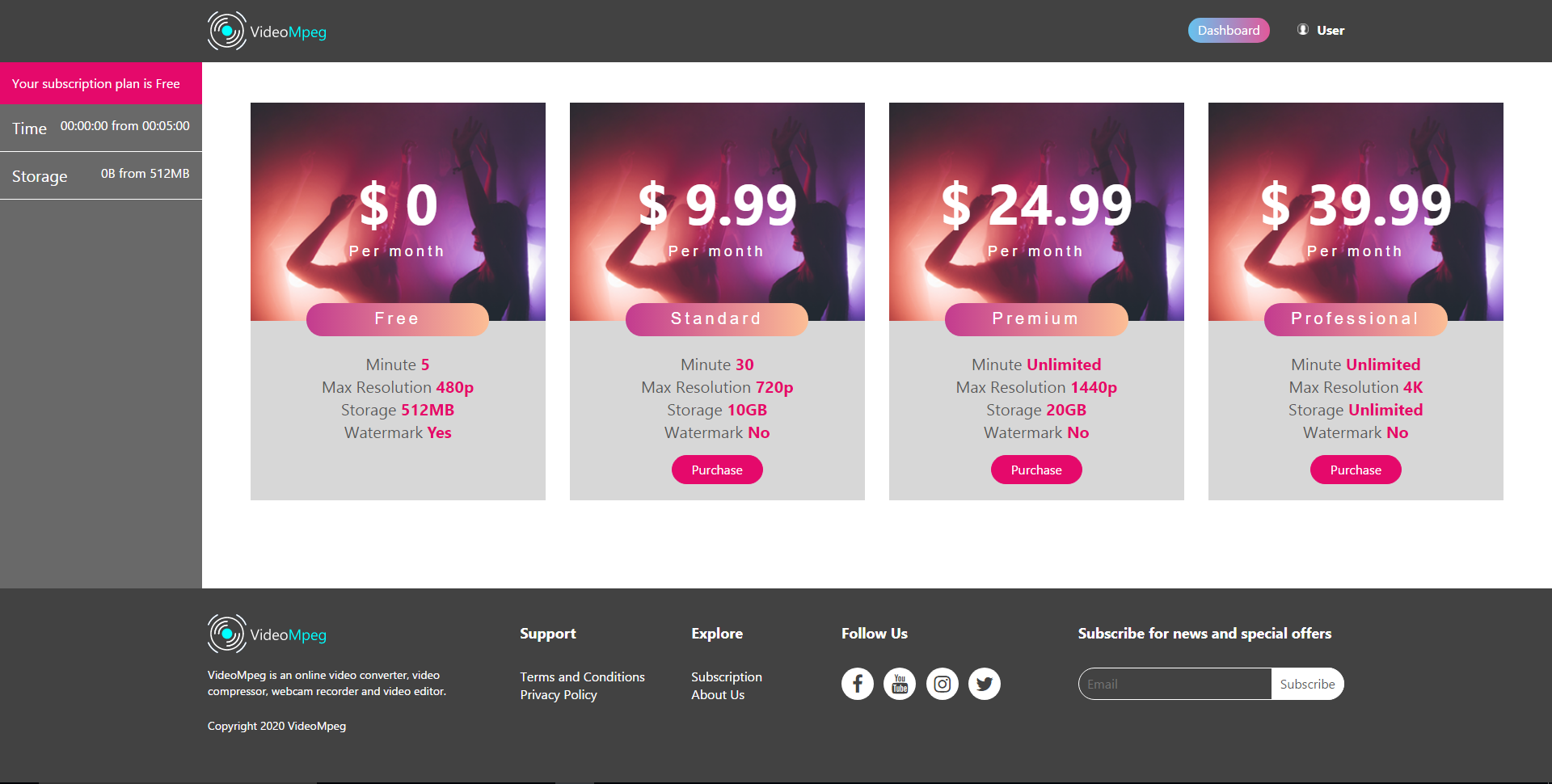 We helped ConnectSense launch a new product line that integrates hardware, software, and real–time data.
What to do with Videompeg? 1. Record video - VideoMpeg allows you to create your own video on the spot,chase the moment and have fantastic memories. You can as well upload videos from your device and make it more colorful with our effects. 2. Choose sound effects - Mute your video sound and add another song to play in the video. In this regard, you can choose one from our list, upload any song or record a sound. 3. Share in social media - VideoMpeg allows you to share your video in all social media.Create awesome videos and let your friends know about it.
Custom Built from the Ground Up
You will get the answer to this question, once you start using our website. It's worth sharing that Videompeg stands out first with its eye-catching and modern design. Next, its usage is so comfortable and easy. You will get a great pleasure while using our site. Make movies and have it with you for lifetime. Why not to share memorable seconds of your life? Get a fun, visit now.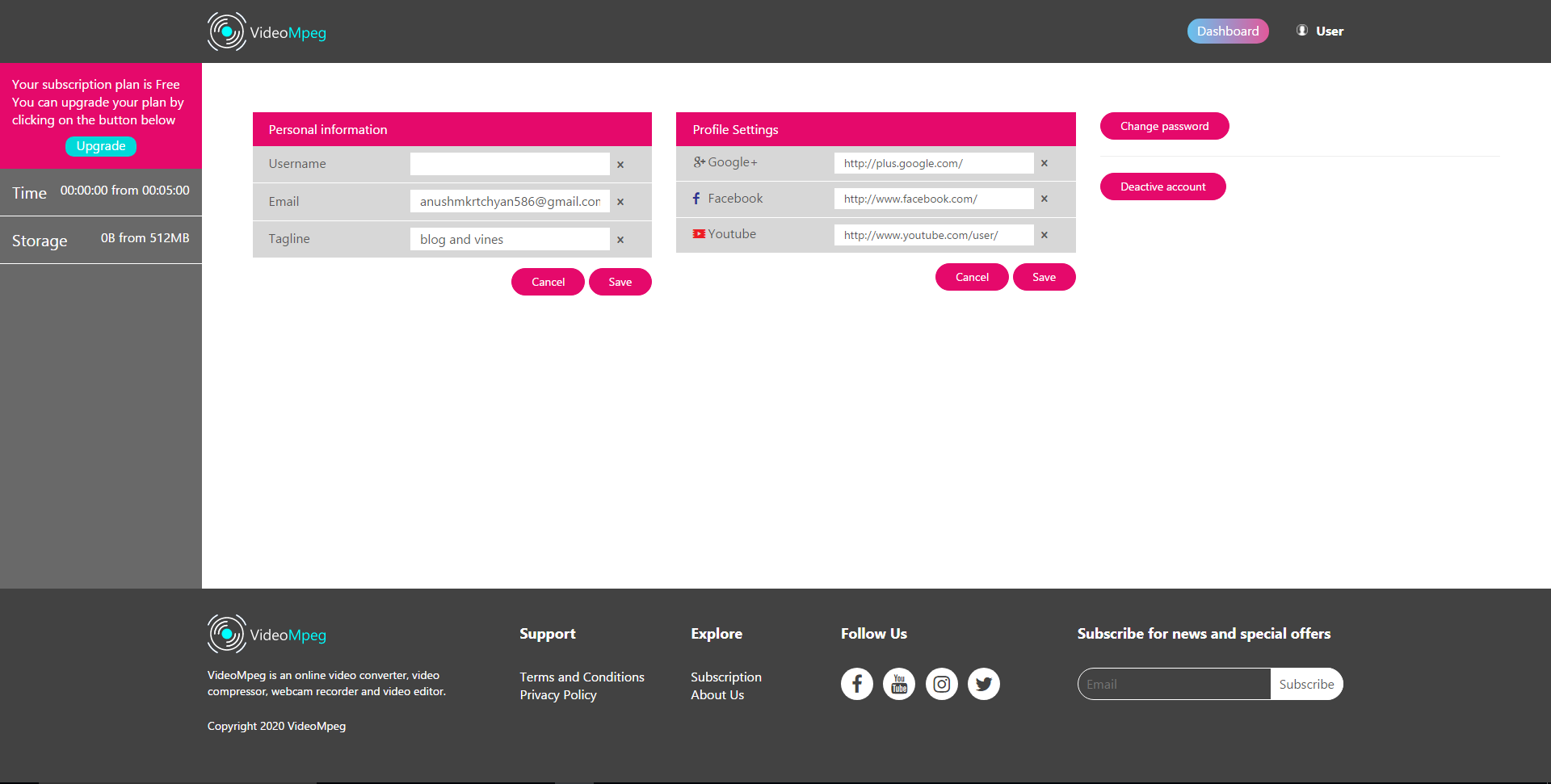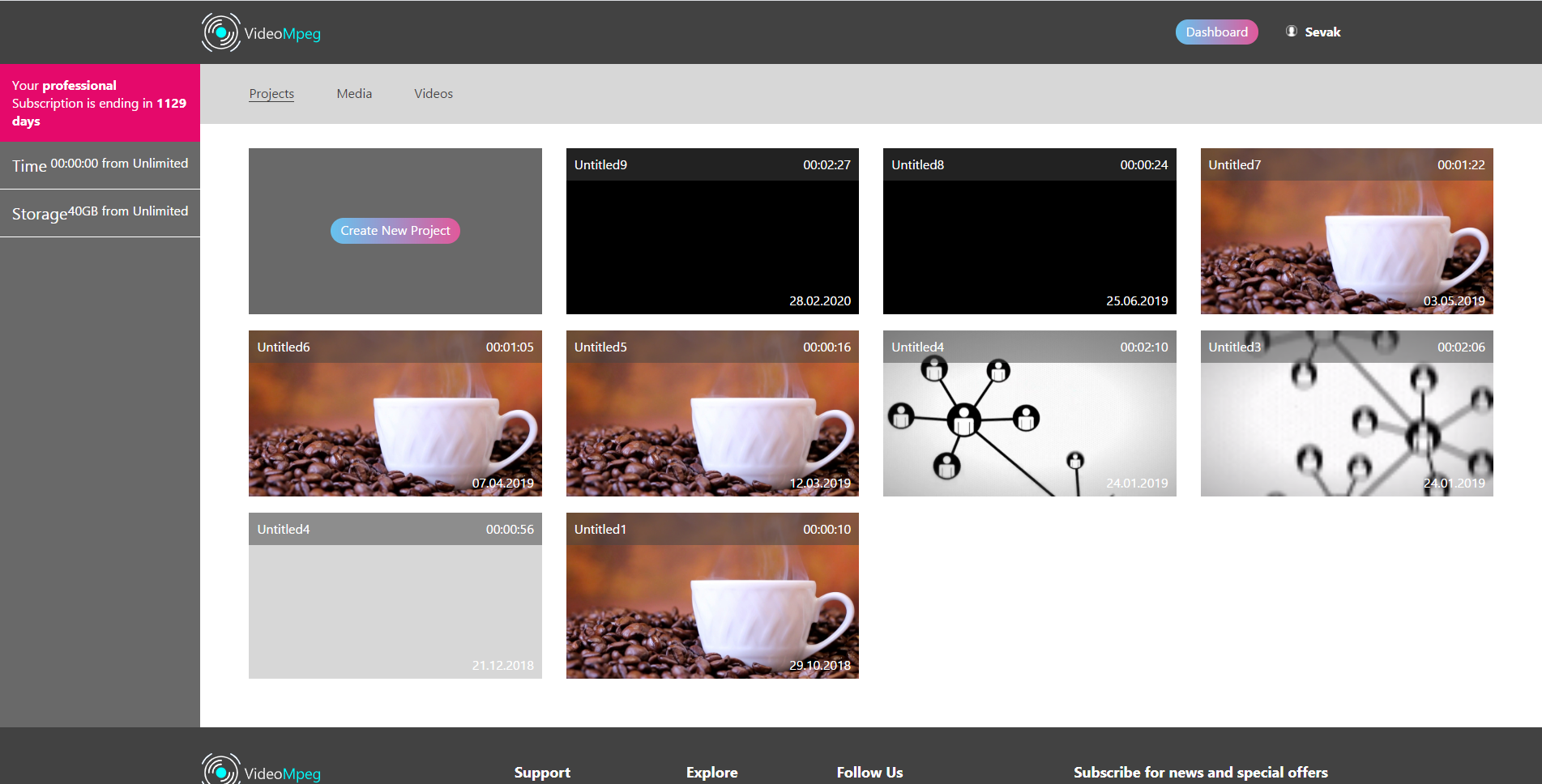 All the way to launch
Our team worked on this project for quite a long period. We had lots of modifications on both design and functionality since the launch of the website. Big efforts were made to create website with high performance and good quality. We use latest technologies while building the website and we did succeed in it.