About this project
We manage the sourcing, securing, sharing, syndicating and selling of artificial intelligence and advanced data science. We build intelligence by combining the best algorithms from a marketplace of data scientists, our internal experts, and your existing analytics insights. We are working with major companies to deliver the intelligence that will help everyone —from foods they eat to how they heal.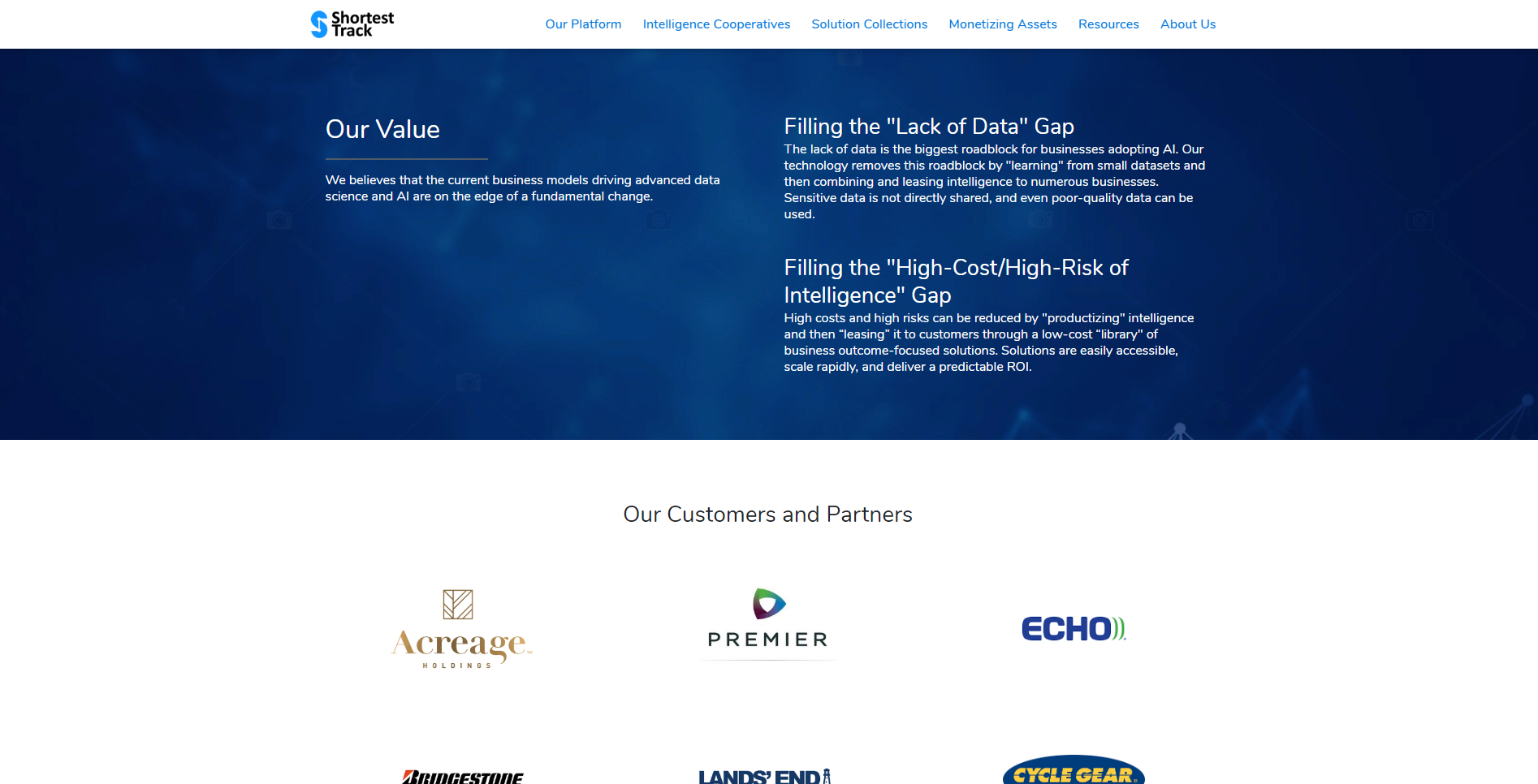 We helped ConnectSense launch a new product line that integrates hardware, software, and real–time data.
We reduce your risk, decrease your cost and increase value by managing intelligence intellectual property. We help intelligence producers validate outcomes, preserve intellectual property and gain ongoing royalties. We help intelligence producers work smarter .
Custom Built from the Ground Up
Filling the "Lack of Data" Gap The lack of data is the biggest roadblock for businesses adopting AI. Our technology removes this roadblock by "learning" from small datasets and then combining and leasing intelligence to numerous businesses. Sensitive data is not directly shared, and even poor-quality data can be used.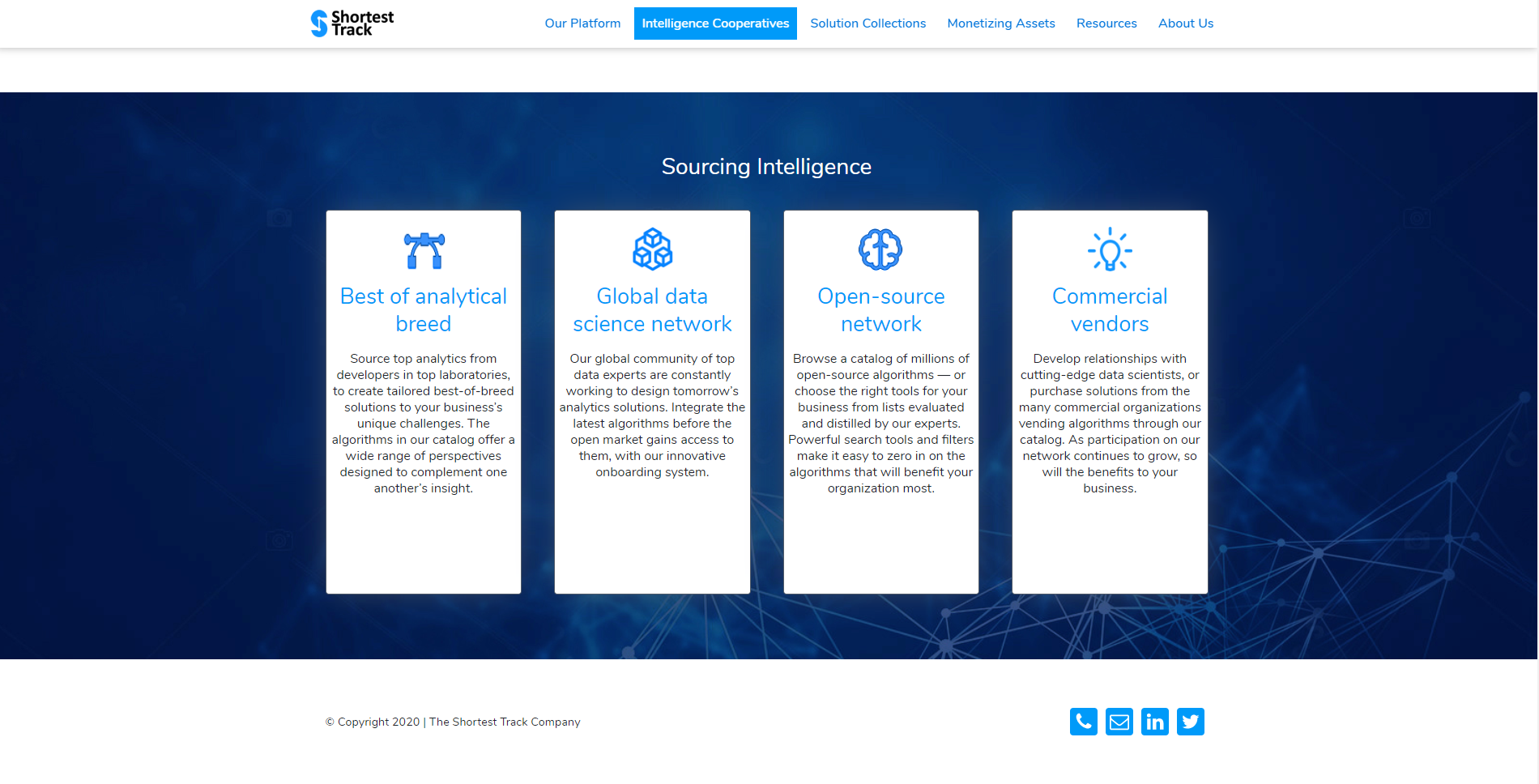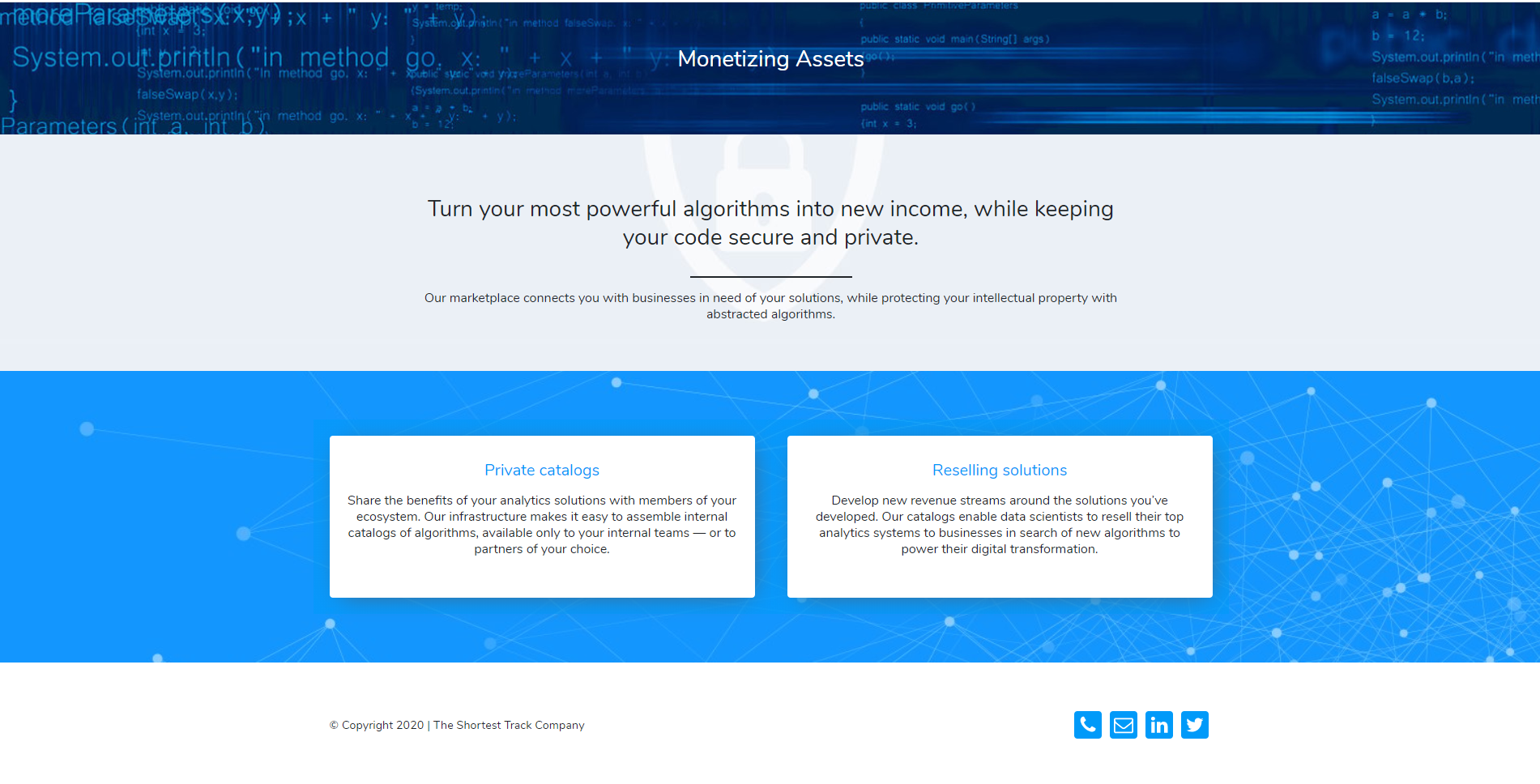 All the way to launch
Our solution collections deliver new capabilities to gain intelligence, work smarter, target opportunities, and optimize spend and capture of untapped potential. Our collections deliver value to all functional areas including marketing, merchandising, supply chain, finance, inventory management, and product development. Share the benefits of your analytics solutions with members of your ecosystem. Our infrastructure makes it easy to assemble internal catalogs of algorithms, available only to your internal teams — or to partners of your choice.